Residential Carpet Cleaning in Canton, MI
The benefits of hiring a professional carpet cleaner:
Save time & effort.
Professional-grade equipment for a deeper clean.
Eliminate allergens & bacteria
Prevent common health problems.
Avoid mold and mildew.
Protect your carpet from future stains.
Expert knowledge of carpet materials.
Improve the air quality in your home.
Prolong the lifespan of your carpets.
---
The Most Thorough Carpet Cleaning You've Ever Seen!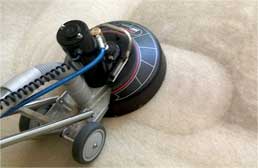 The majority of people only notice the state of their carpet and upholstery when they become noticeably soiled. But by the time it's finally obvious, layer upon layer of stains, bacteria, and mineral deposits will have built-up into a mess you can't clean on your own.
Instead of replacing your carpet and upholstery once they have reached this state, you have a much better option. Depend on Plymouth Carpet Service to restore your carpet and upholstery to look like new.
Even if your carpets still look clean, they almost certainly contain unseen filth that can affect color and sanitation. So for complete restoration or routine maintenance, let us demonstrate the amazing results of our revolutionary system.
We guarantee that your carpets will be cleaner than any other carpet cleaning method!
What you can expect your cleaning technician to do:
Pre-inspection: We will evaluate your carpet's needs. Every carpet must be treated differently. We will decide what will be the best method for cleaning your carpet. You will know up front what we can and can't do. This way there are no surprises.
Moving Furniture: When necessary, we will move and replace small furniture in its original position.
Cleaning: We use our state-of-the-art Rotovac® equipment for a fast and thorough deep cleaning of your carpet.
Pre-treatment: We treat spots and stains as necessary and apply a cleaning solution to the entire carpet.
Post-inspection: Once the project is completed, we re-inspect the carpet with you there to ensure that all the work was done to your satisfaction.
Protect & Groom: When necessary we will place blocks or foil under furniture legs to protect them during the drying process and groom the carpet for a clean inviting look.
---
Households that have pets, or little ones, or both, can quickly show the signs of wear and tear. Professional carpet cleanings can be expensive and inconvenient, but also a necessary procedure. Here some tips to keep them looking great after you... Read More...
Contact us any time – we're available 24/7 to give your home or business the deep down clean it needs!